What Science Says About Leg Shaking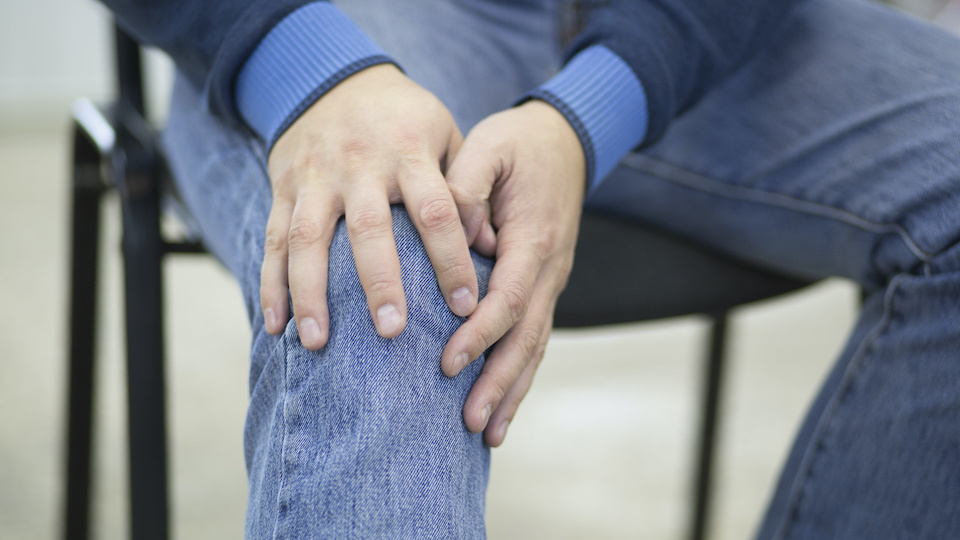 Shaking in your legs could happen for many different reasons – some of which are harmless and temporary, while others could be more serious. If you have a shaky, twitching or bouncing leg, read on to discover some of the reasons this could be happening, and whether you should see a doctor.
Restless Leg Syndrome
Restless Leg Syndrome or RLS could be the reason behind your leg movements. RLS is characterized by sensations in the legs causing an uncontrollable urge to move, which relieves the sensation. Symptoms of RLS usually get worse in situations of minimal physical activity, such as watching TV, attending business meetings, or trying to fall asleep. Other types of leg tremors don't generally have this association. 
Restless leg syndrome is normally harmless, although it can be disruptive, especially when it occurs at bedtime. Sometimes the condition can be triggered by or associated with iron deficiency, neuropathy, kidney disease, or issues with dopamine production in the brain. Speak with your trusted practitioner to ensure your restless legs aren't associated with an underlying medical condition. 
Attention Deficit Hyperactivity Disorder (ADHD)
People with ADHD may experience a feeling of internal restlessness resulting in hyperactivity, such as fidgeting and leg shaking. Everyone has some of these symptoms occasionally, but those with adult ADHD have more of these symptoms consistently and to a level of impairment. 
Tics
Constant bouncing in your leg might also be a motor tic. Tics are uncontrollable, quick movements that bring a feeling of relief. These short-lasting sudden movements (motor tics) or uttered sounds (vocal tics) occur suddenly during what is otherwise normal behavior. Some tics are temporary, while others can be signs of a chronic disorder like Tourette syndrome.
Neurological conditions
Numerous medical conditions can cause limbs to shake. They are often those that damage the neurological system, including multiple sclerosis, stroke, traumatic brain injury, or brain injuries from tumors.
Drugs & Alcohol
Stimulant drugs can speed up activity in the nervous system. These include prescription medications such as Adderall and Ritalin, as well as illegal drugs, including cocaine and methamphetamine. Use of these drugs may cause shaking or tremors in the legs, hands, or feet. A 2012 study suggests that methamphetamine, cocaine, and ecstasy may cause permanent shaking and tremors, especially after prolonged use.
Alcohol abuse or withdrawal can also cause tremors known as alcohol shakes. If a person thinks they may be going through alcohol withdrawal, they should seek medical care to safely detoxify and rehabilitate themselves.
Medication
Medications that affect a neurotransmitter called dopamine, such as antipsychotic drugs and the gastrointestinal drugs metoclopramide and prochlorperazine, may cause a condition called tardive dyskinesia. People with this condition typically experience other forms of shaking and unusual movements in other parts of the body in addition to the legs.
Diabetes
Uncontrolled high blood sugar in people with diabetes can cause nerve damage and may lead to diabetic peripheral neuropathy. This condition most often causes damage to the nerves in the legs and feet and could lead to shaking, pain, and ulcerative sores.
Dementia
Dementia causes a progressive decline in mental abilities. Other effects can include signs and symptoms such as rigid muscles, slow movement, and tremors or shaking in the limbs.
Anxiety & Stress
Leg shaking can be a result of anxiety and stress. It may not be uncontrollable but can be subconscious and go unnoticed for long periods of time. This happens due to a buildup of surplus stress hormones in the body, namely adrenaline, and cortisol, which creates a need to burn additional energy to dispel the stress.
Parkinson's Disease
Parkinson's Disease can cause involuntary quivering movements or shaking. The rhythmic tremor of Parkinson's disease typically starts in one hand, foot, or leg and can eventually affect both sides of the body. These tremors more often occur when a person is at rest.
Hyperthyroidism
Hyperthyroidism means your thyroid gland is producing too much thyroid hormone, causing your metabolism to work at a faster rate. People with hyperthyroidism may experience muscle spasms, shaking legs or arms, anxiety, restlessness, and unexplained weight loss.
Genetics
Two types of genetically-induced tremors include Essential Tremor and Primary Orthostatic Tremor. Essential tremor is a neurological disorder that causes your hands, head, trunk, voice, and/or legs to shake rhythmically. A genetic cause for essential tremor has been identified in 50 to 70 percent of cases and, as a result, it has a strong tendency to run in families and is sometimes referred to as 'familial tremor'. 
Primary orthostatic tremor is a rare movement disorder characterized by a rapid tremor in the legs that occurs when standing. It is a constant problem that can affect the quality of life of affected individuals and may get worse over time. The exact cause of primary orthostatic tremor is unknown, although genetic factors may play a role in the development of the disorder.
What should you do if you have shaking legs?
In most cases, a shaking leg is not the result of a serious medical condition. It might instead be due to something such as boredom, anxiety, or a nutritional deficiency. Try taking better care of yourself with good nutrition, exercise, and stress-relief practices such as meditation. These practices will also help keep your blood sugar and blood pressure in check, which can reduce the risk of symptoms such as shaking legs.  
However, if the shaking persists or is getting worse, or occurs in conjunction with other symptoms like memory changes, or trouble with sleep or daily functioning, make sure you see a doctor.
-The UpWellness Team