Physicians Formula
There is a diverse ecosystem of microorganisms that have made a home inside your gastrointestinal tract. We call this health-promoting ecosystem the gastrointestinal microbiome. Most of the trillions of "houseguests" in your microbiome are beneficial bacteria that are actually quite good for you. They help clean up, protect you from invaders, and keep your system running smoothly.
Unfortunately…there are many aspects of modern day life that can lead to decreases in the diversity in the microbiome and overgrowth of dangerous and unwanted organisms. Of course, healthy diet and lifestyle choices are important steps in maintaining the health of your microbiome.
Here at UpWellness, we encourage you to make the kinds of diet and lifestyle choices that lead to a healthy body and a healthy microbiome. Unfortunately, we also understand the reality that many of the factors that damage the microbiome are entirely outside of your control.
And that's why we created Probiotic +
Probiotic + is a premium blend of beneficial microorganisms that were carefully selected to help:
Reduce gas, bloating, and indigestion
Improve bowel regularity
Support intestinal immunity
Promote a healthy, balanced, and diverse microbiome
You need to do everything you can to keep your microbiome healthy.
One capsule of Probiotic + per day can help.

Choose our new and improved product Golden Revive +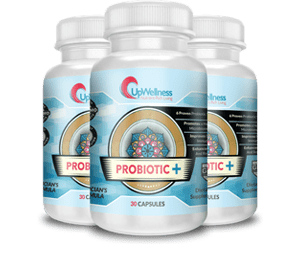 FREE SHIPPING
ON ALL ORDERS
OUR PROMISE TO YOU!
This is what you can expect from us with every order:
100% Satisfaction Guarantee

Free Shipping

24hrs Customer Support

Quality Products

Not tested on Animals

Cruelty-Free