Food and Mood: Nutrition for Anxiety and Depression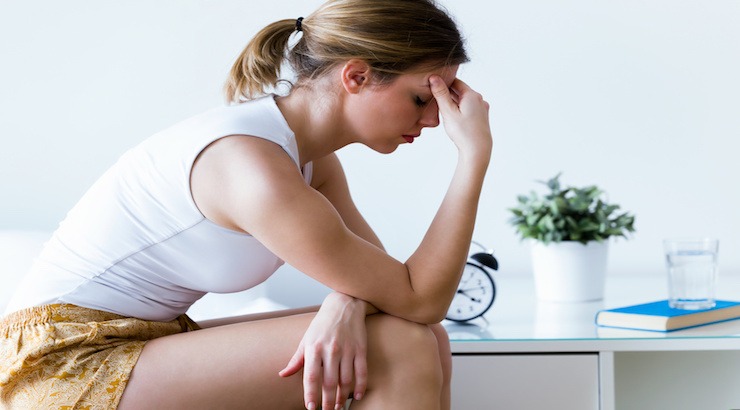 The study of food and mood is one of the most exciting frontiers in medicine. In the past, psychological disorders like depression and anxiety have understood to be the result of genetics, adverse childhood experiences, chemical imbalances in the brain, cognitive distortions, poor stress management skills, and other diseases or medical problems.
I don't intend to underestimate or diminish the relevance of any of these explanations. There are clear benefits to talk therapy and cognitive behavior therapy. And of course, psychotropic drugs can also play an important role in helping patients find their way out of a severe depression or anxiety disorder. But there's more…
Breaking News on "Mood Food"
I'm pleased to report that there is a growing recognition that dietary choices have a tremendous impact on mental and emotional health. A new paper scheduled to be published in World Journal of Psychiatry later this year makes it clear that we are on the cusp of a paradigm shift where nutrition becomes a frontline approach to mental health. Here are a few quick takeaways from the report that you should be aware of:
The Centre for Addiction and Mental Health in Toronto has identified 12 key nutrients that can help manage depression and anxiety. (There is a list of these nutrients and foods that contain them below.)

The psychiatric community is finally acknowledging the "gut-brain" connection. This refers to the fact that significant amounts of "feel good" neurotransmitters like serotonin are actually manufactured in the intestines. A pro-inflammatory diet (like the Standard American Diet or SAD) can affect the manufacture of those neurotransmitters and impair the function of both your gut and your brain.

Digestive health is an important determinant of mental health. As such, consuming healthy food, including fermented foods and probiotics may help ease anxiety and alleviate depression.
Integrative Psychiatry Gaining Ground
It's very encouraging to hear the views of integrative psychiatrists, like Dr. Uma Naidoo, who teaches at the Harvard Medical School, finally get some traction the mainstream medical community. It's a new dawn when a Harvard psychiatrist says. "the balance of good and bacteria in the gut is essential for managing mental health."
For too long, both physicians and other mental health professionals have neglected factors like diet and lifestyle, which can have a tremendous impact on mood. This is so unfortunate because it's well-established that vigorous activities (like running) can boost serotonin levels and improve mood. Now, research is confirming that inflammatory conditions in the gut can significantly undermine the production of neurotransmitters that are vital to both cognitive health and psychological well-being.
A better diet is not a magic wand, but the evidence is overwhelming that nutritious food promotes health across the board — in both the body and the mind.
Mood Foods
With that in mind, here's a list of the 12 nutrients identified by the Centre For Addiction and Mental health, which have been shown to help support mental and emotional health:
Vitamin A

Vitamin B1

Vitamin B6

Vitamin B12

Vitamin C

Folate

Iron

Omega-3 fatty acids

Magnesium

Potassium

Selenium

Zinc
Also, here's a selection of foods that are rich in these mood-boosting nutrients:
Beans, legumes, and lentils (especially small red beans, which are loaded with B vitamins).

Fermented foods (like pickles, sauerkraut, and kimchi).

Fruits (particularly avocados and blueberries).

Leafy greens (especially spinach and kale).

Meats (if you are going to eat red meat, then grass-fed beef is best).

Nuts (Cashews, walnuts, and almonds are among my favorites).

Omega-3 rich oils (such as olive oil and fish oil).

Seafood (omega-3 rich fatty fish like wild caught salmon or sardines are among the best)

Seeds (try chia seeds and sunflower seeds).

Spices (especially turmeric and ginger).

Whole grains (including farro, quinoa, buckwheat, and wild rice).
Food for Thought
It's a worn-out saying…but you really are what you eat. Consuming the foods listed above allows the nutrients within them to be incorporated into your cells where they really do become a part of who you are. As scientists untangle the mysterious but inextricable link between the mind and body, it comes as no surprise that what's good for gut also happens to benefit your brain. Now, I hope that is some food for thought that will nourish your body, mind, and spirit.
Take good care,
Dr. Josh